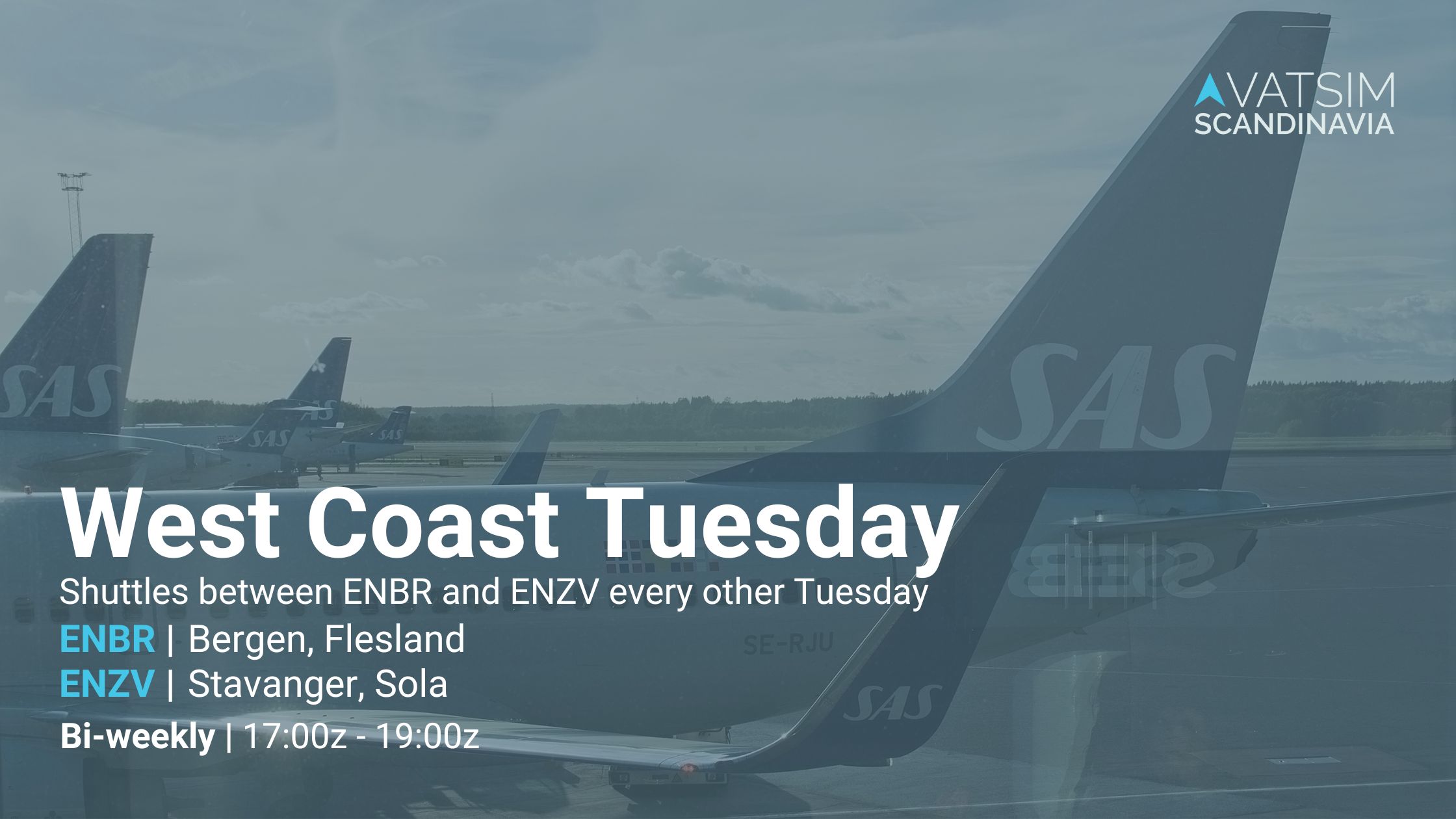 Join us in lighting up the West Coast of Norway every other Tuesday, we will have fully staffed ENBR and ENZV, with ENHD and ENSO lurking just around the corner. See you in the skies!
Tuesday, March 28, 2023 - 17:00 to 19:00z
We're starting up with bi-weekly events in Norway again. Choose your aircraft, and fly between ENBR and ENZV, or the other way around - all depending on your liking! Every other Tuesday we aim to have at least ENBR and ENZV fully staffed with controllers, just to serve you, our pilots!
As we're also aiming to staff ENHD and ENSO during these Tuesdays, the West Coast of Norway will be lit up for you to fly to or from wherever you want in the West Coast of Norway.
Hope to see you there!