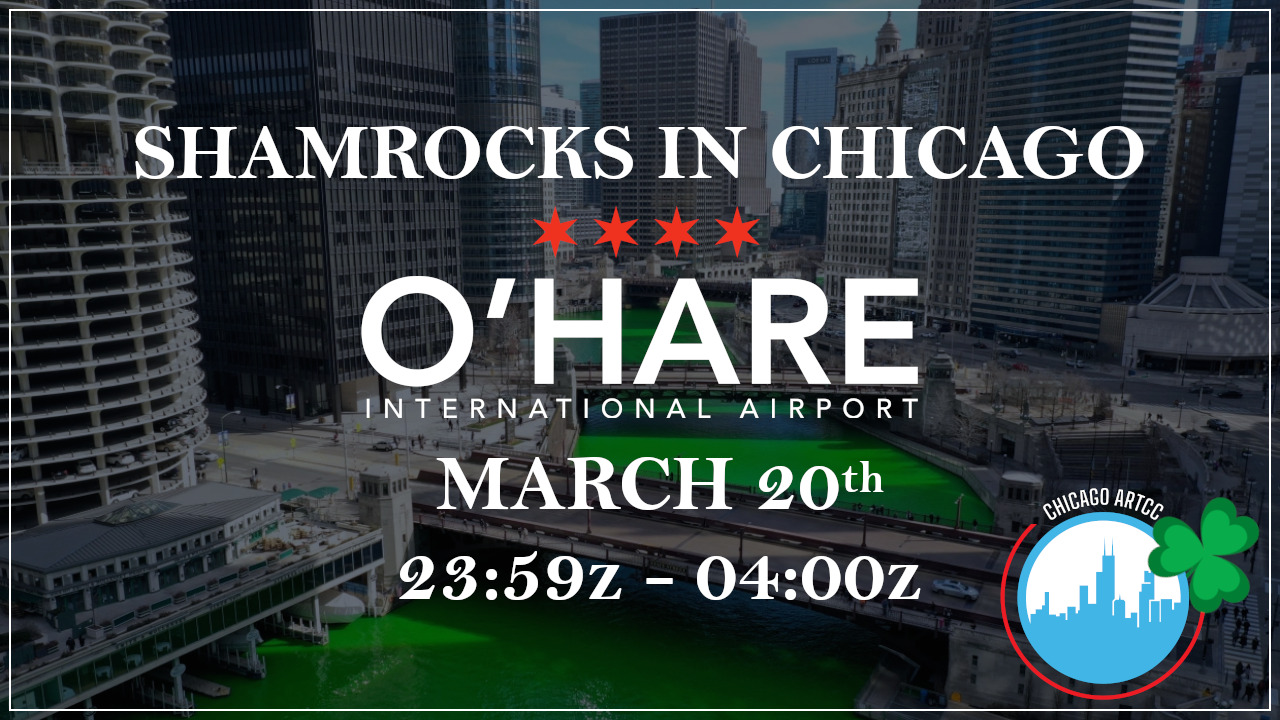 Join the Virtual Chicago ARTCC for a 60 year long tradition of a green Chicago River on March 20th, from 2300z to 0300z!
Monday, March 20, 2023 - 23:00z to Tuesday, March 21, 2023 - 03:00z
Every year, Chicago Plumbers Union Local 130 dyes the Chicago River green for St. Patrick's day. Since 1962, it has been a Chicago tradition, and in 1966, the recipe was changed to a vegetable based dye to protect the environment. This new recipe is an orange powder that turns green in the water, credited by locals to be the work of leprechauns! Fly into Chicago O'Hare International Airport and take the Blue Line downtown to see the original green river and enjoy some deep dish pizza!
Date and Time: March 13, 2023, 2300z-0300z Event Field: KORD