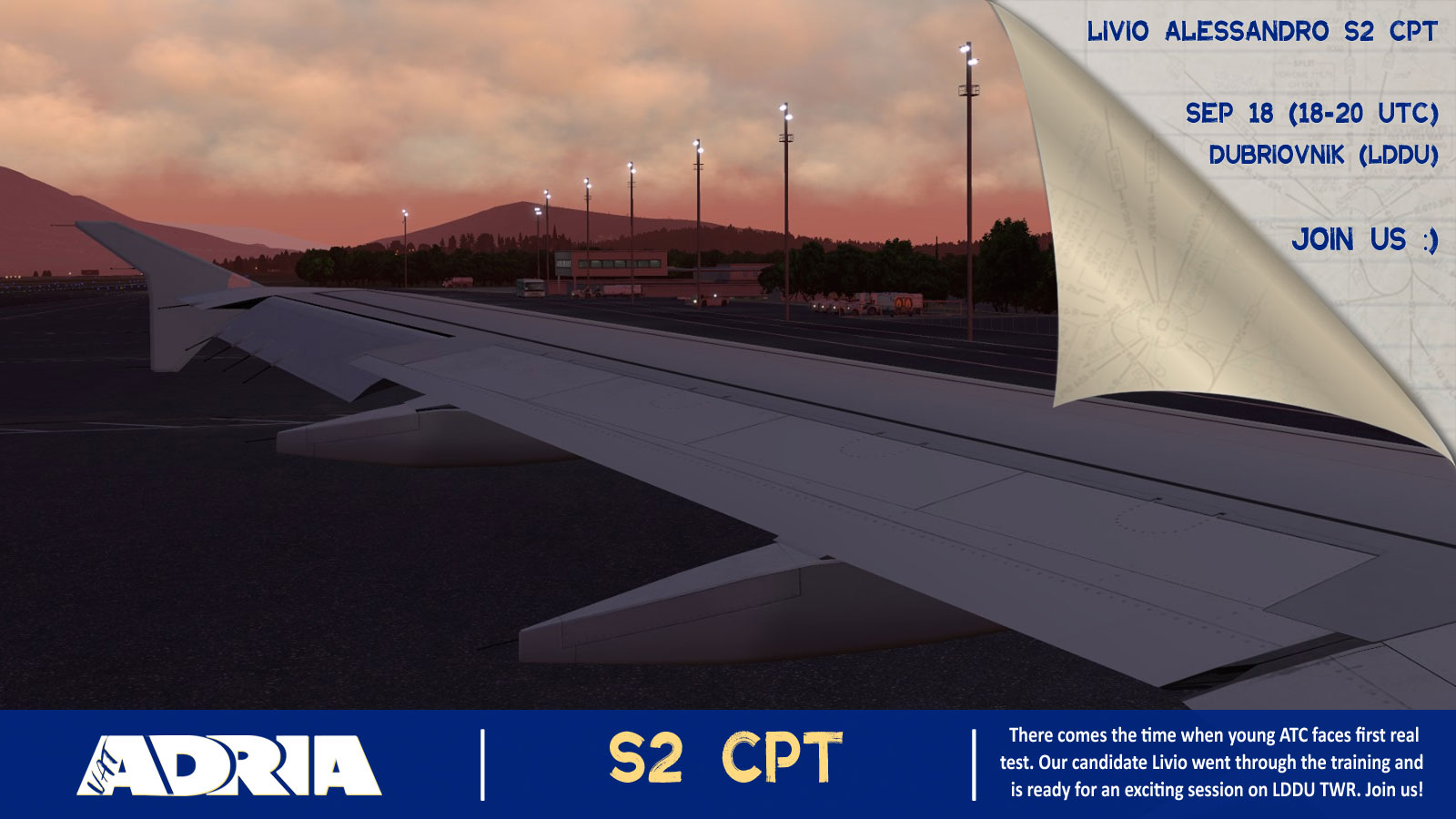 We highly encourage you to help prove one of our controllers that he is ready to be our brand new S2 controller ;) The exam will take place 18.09.2021 on Dubrovnik Tower. We also expect full staff to be online including Radar and Approach in Adria Sector. See you!
Saturday, September 18, 2021 - 18:00 to 20:00z
Attention all pilots!
Come and test Livio's knowledge at his S2 CPT and enjoy a beautiful night in Dubrovnik. Fly in out and around the Dubrovnik and help Livio earn his S2 rating. IFR, VFR, helicopters, zeppelins, everything is welcome. Let's see what he can do! Come fly our friendly skies!