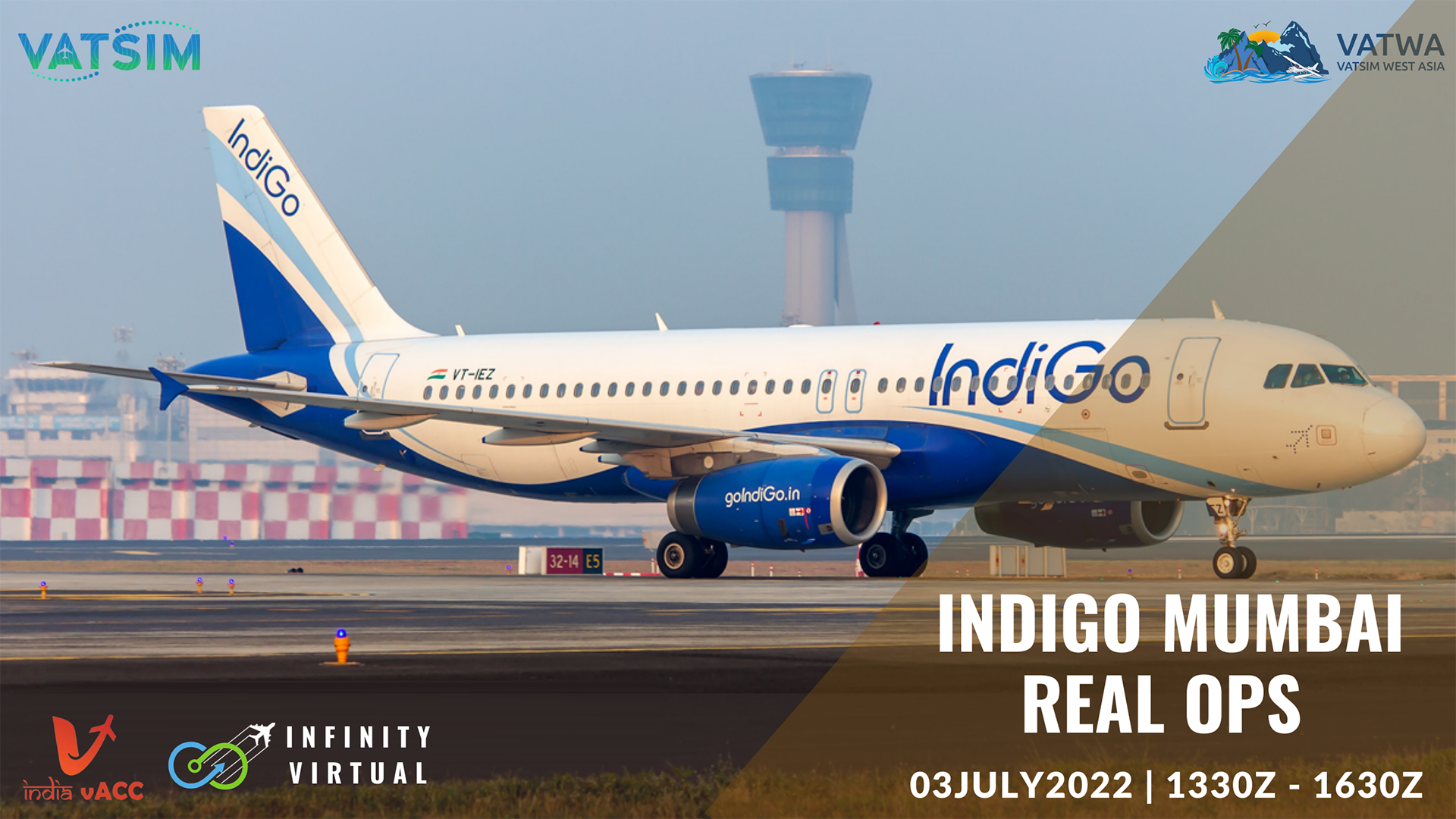 India vACC in association with Infinity Virtual present the "IndiGo Mumbai Real Ops" event. On July 3rd from 1330Z-1630Z, pick & fly your favourite route from over 200+ active IndiGo schedules from/to Mumbai International Airport (VABB).
Sunday, July 03, 2022 - 13:30 to 16:30z
India vACC is proud to collaborate with Infinity Virtual in organizing the IndiGo Mumbai Real Ops event on July 3, 2022 between 1330Z - 1630Z. The event will simulate the real-world routes of IndiGo to/from Mumbai airport. We will be lighting up VABB airspace and airport, and also controllers will have options to open up positions at other major airports in India, giving a chance for flyers to take advantage of ATC services. #DiscoverIndiaDiscoverVATSIM
Choose a real-world IndiGo schedule, and fly in/out of Mumbai airport with top-down ATC services. We'd highly appreciate if you can fly an IndiGo airline route with a relevant aircraft type (A320, A320neo, A321neo, ATR) and callsign (IFLY) to keep the "realism" levels high! If you're not into flying airlines or big planes, you can choose to fly your favorite GA aircraft within the Mumbai airspace and take advantage of our friendly ATC services.