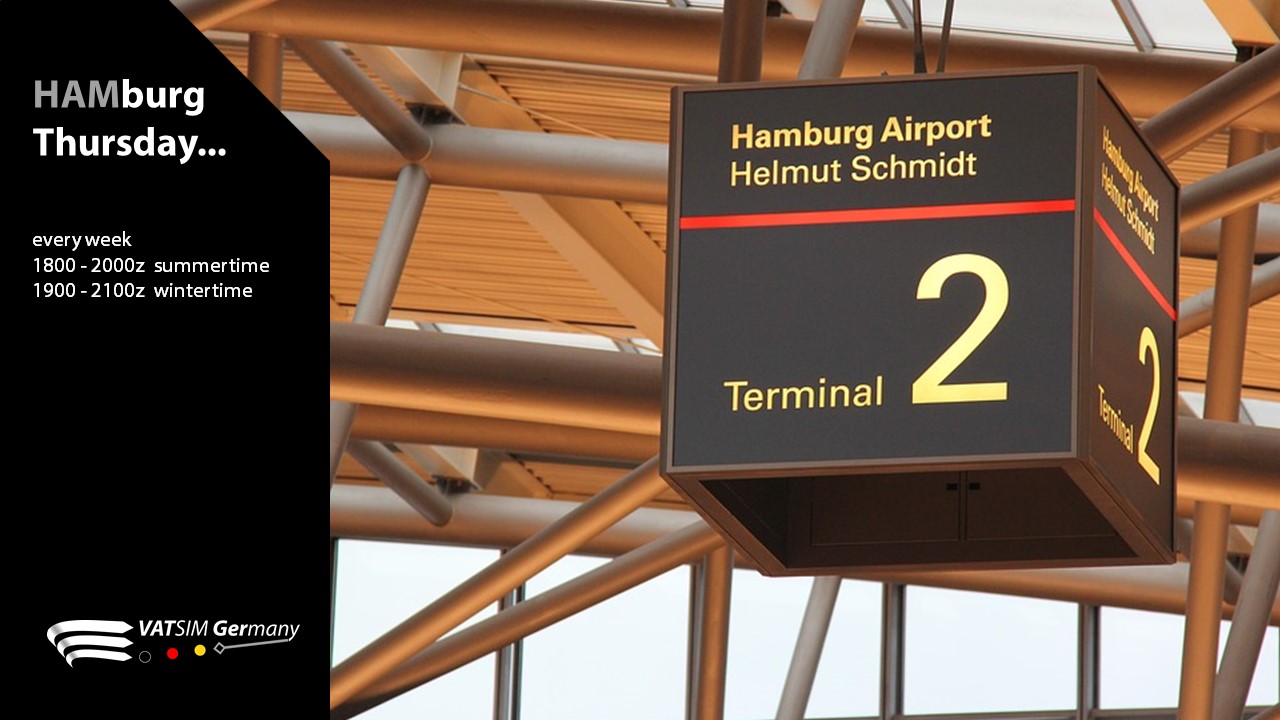 The "Hamburg Thursday" crew looks forward to see VFR oder IFR pilots from all over the world at every thurdsday ... Welcome to Northern Germany's busiest airport!
Thursday, June 23, 2022 - 18:00 to 20:00z
Every Thursday there are many options for flights in northern Germany. Perhaps you choose a VFR flight to Bremen or the Frisian Islands? For those who prefer to fly IFR, we recommend Stuttgart as a destination. Online day is also there on Thursday and enroute ATC is very often guaranteed. But Munich, Frankfurt, Berlin or Amsterdam are also within reach for an evening flight.