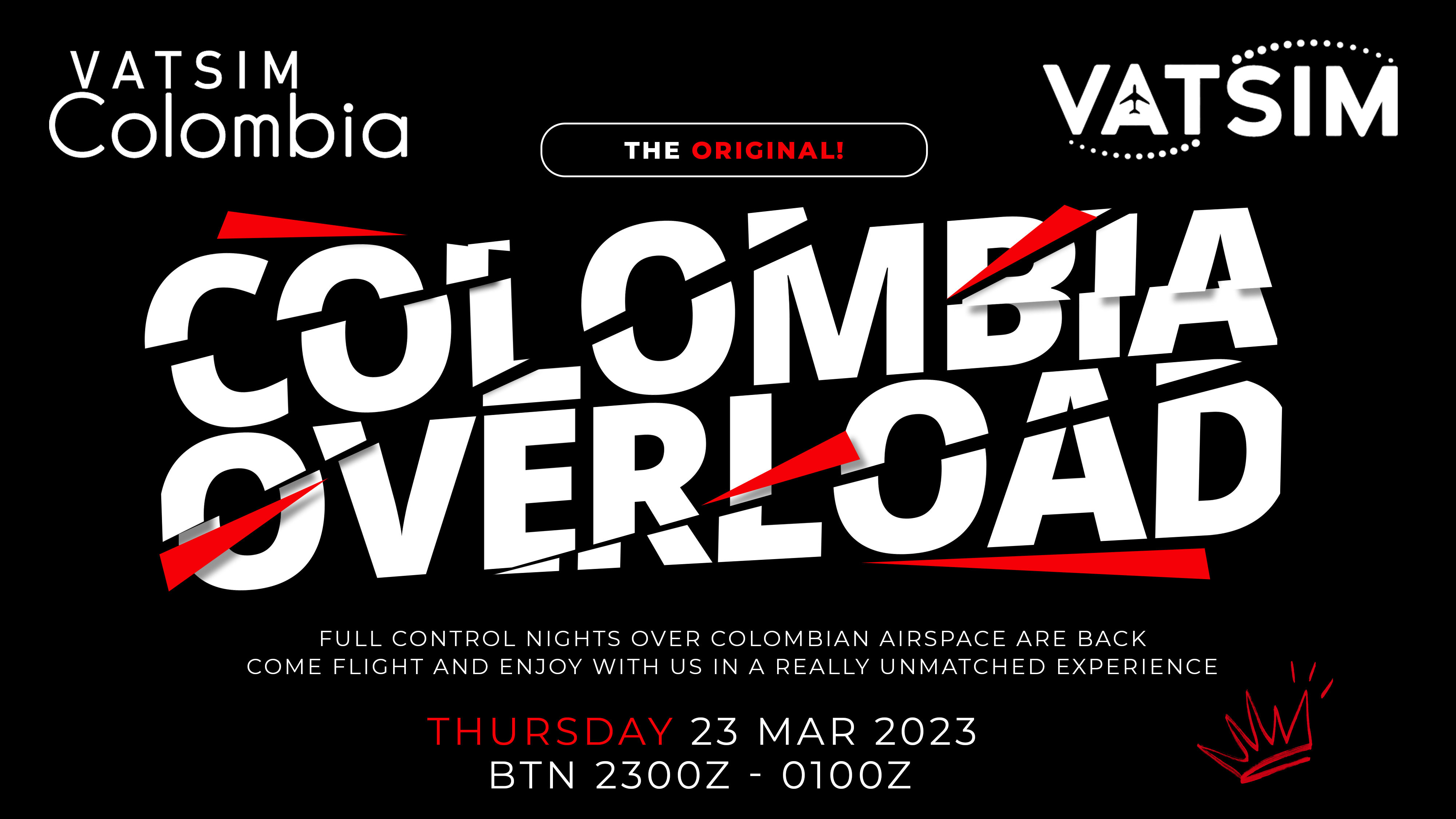 We are the Originals! [VATCOL] Colombia Overload is lighting the Colombian Air Space every Thursday between 2300Z-0100Z. Come to the best Flight experience in the Country.
Thursday, March 23, 2023 - 23:00z to Friday, March 24, 2023 - 01:00z
Colombian air space is lighting every Thursday BTN 2300z-0100z as many positions as possible, come to flight in a really unmatched experience with the best controllers in our region. There are a lot of copies, but no one like this. Just test it.