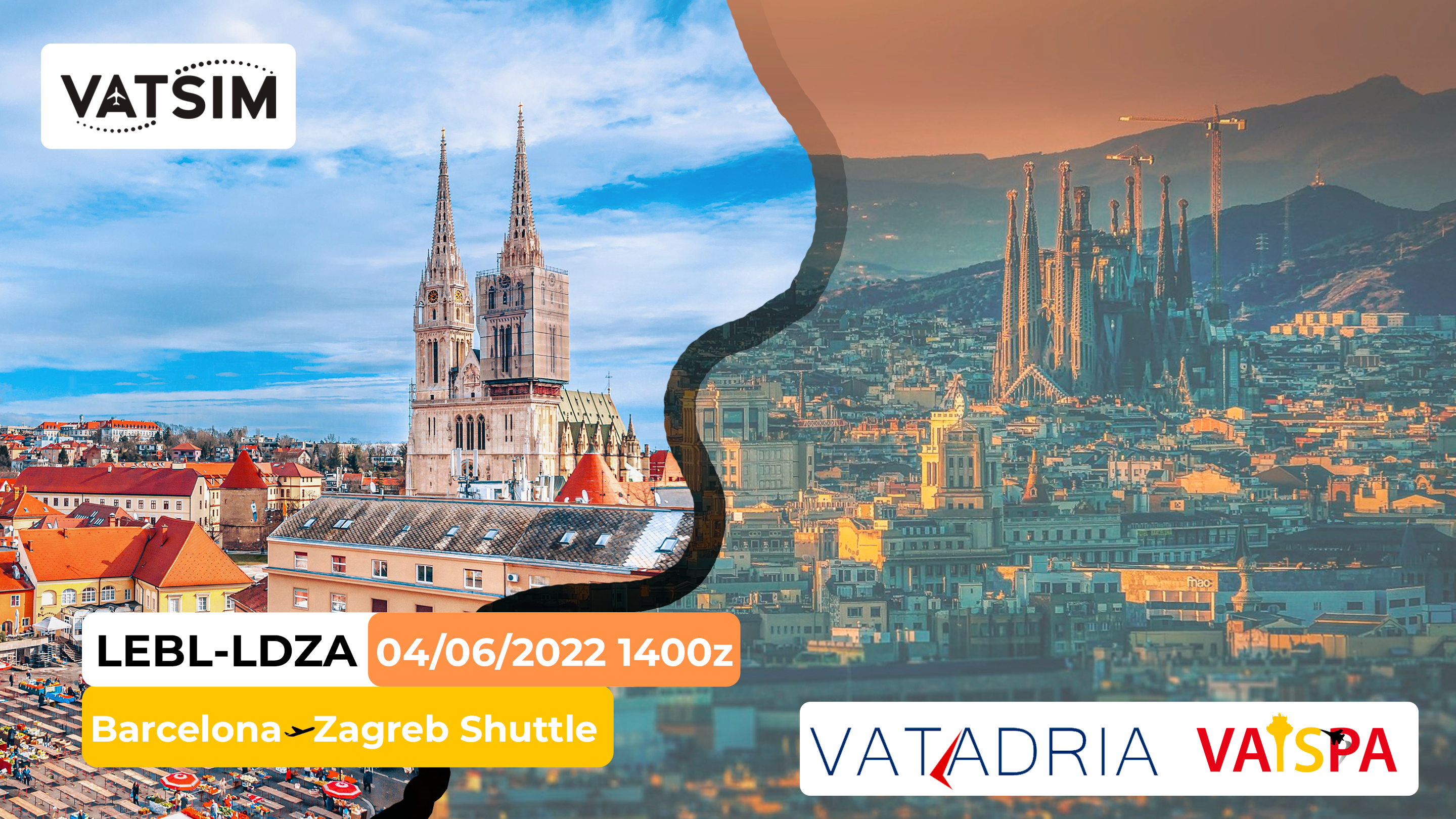 Dear pilots! VATADRIA and VATSPA come together to present to you the Barcelona - Zagreb Shuttle. We invite you to depart from LEBL (Barcelona) from 1400z to 1600z on Saturday, June 4th, arriving in LZDA (Zagreb) from 1530z to 1800z.
Saturday, June 04, 2022 - 14:00 to 18:00z
VATADRIA and VATSPA jointly present to you Barcelona - Zagreb summer shuttle on Saturday, June 4th starting from 1400Z to 1600Z, arriving Zagreb from 1530Z to 1800Z. Fly along the Mediterranean, enjoying beautiful views over French Côte d'Azur and lovely Northern Italy. All traffic welcome. We look forward welcoming you to fly and enjoy.